5 Ways to Get the Money for Black Friday Shopping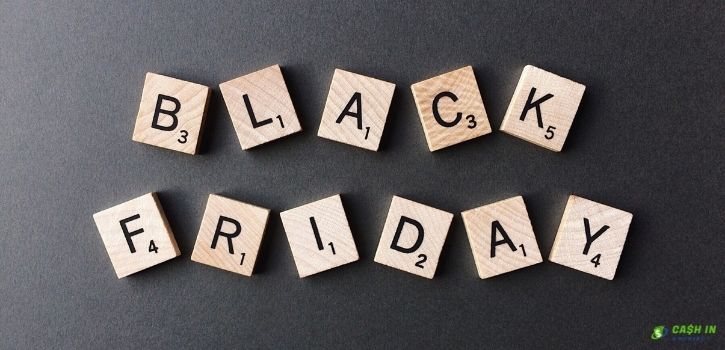 It's November, and the holiday season is quickly approaching. People are preparing for the busy shopping season. And Black Friday is the busiest shopping day of the year which comes after Thanksgiving for most retailers. On this day, many retailers have huge sales and discounts on their products, and people lookout for great deals.
A well-thought-out Black Friday shopping strategy can help you save money on your holiday shopping. So, here are five budget tips for Black Friday shopping.
Rewards Programs
One way to get money for your holiday shopping is to take advantage of retailer rewards programs. Many of the larger retailers have reward programs that provide discounts and cashback to their consumers. You can often accumulate cash rewards that can be used to pay for items during your holiday shopping.
Save Ahead of the Holiday Season
One of the best ways to prepare for your holiday shopping is to save in advance. You can budget a small amount each month to go into your holiday budget. By saving a little bit of money each month, it can make your holiday expenses very manageable as well as provide the money you need to take advantage of great Black Friday and Cyber Monday deals.
Sell Some Stuff
We all have "stuff" and can find things we no longer use or need. Have an online sale or yard sale and generate some spending money for your shopping. You may include some of your personal belongings in the sale. Often, we have old gifts or unused items, or things that do not fit anymore. This is a good time of the year to clean out your home or apartment and make some extra money. You can use social media or online resources like Craigslist to quickly sell items that others may want to give as gifts this season.
Seasonal Jobs
Another way that you can get money for shopping is to get a seasonal job. During the months leading up to Thanksgiving and Christmas, many retailers are hiring additional employees to help prepare for the upcoming busy season. Or you can pick up some part-time work with flexible schedules like home delivery of groceries, Uber driving, etc. You could also consider doing some freelance work to earn extra money on the side.
Get a Payday Loan from CashinaMoment
Short on a little cash for your holiday shopping? You can get an online loan with CashinaMoment if you need extra cash.
CashinaMoment has a large referral network of direct lenders for online payday loans. We are open 24/7 and 365 days a year. When you need urgent money, consider requesting an online loan with CashinaMoment.
category: Online Loan Services