Unlocking Financial Wellness: A Path to Prosperity and Peace of Mind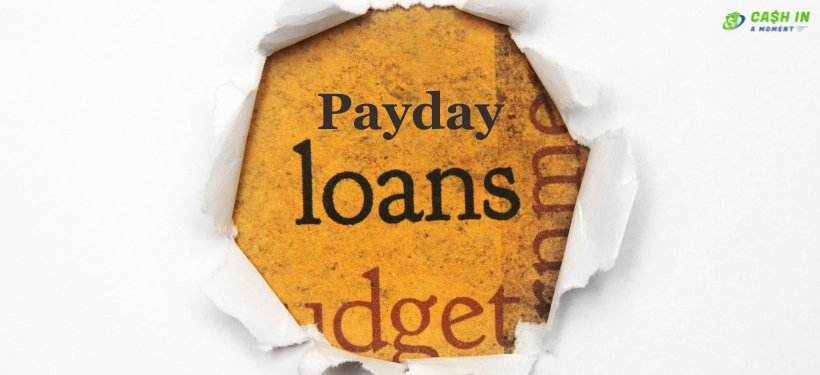 Today, many people face financial stress and uncertainty due to a rise in living costs, job instability, and personal debt. So, financial wellness is not just about having a high income or accumulating wealth; it is about effectively managing and utilizing financial resources to meet your short and long term goals. It will help you control your finances and have greater peace of mind.
Continue reading to learn about financial wellness and why it is important to have a financially stable life.
Why Financial Wellness Is Important
Here are a few reasons that emphasize the importance of financial wellness for the overall well-being of you or your family.
Secure Future: Financial wellness ensures your security for long term financial goals, such as educational expenses for your kids or retirement.
Makes You Independent and Empowered: It empowers you by reducing your financial dependency on your partner or family.
Acts as a Safety Net for Future Challenges: Whether it's a medical emergency, recession, or unexpected expenses, being financially well helps you navigate challenging times.
Factors that Determine Your Financial Wellness
Everyone must keep track of their financial situation. Here are some indicators that can help you gauge yours:
Check if you have a defined budget and if you are keeping track of your expenses to meet your financial goals.
Do you have an emergency fund to manage any unforeseen expenses?
Do you have a manageable level of debt and can make regular payments without feeling overwhelmed?
Components of Financial Wellness
Financial wellness allows you to manage your money effectively. Factors that play a crucial role in ensuring you're well-financed are:
Developing a realistic budget and tracking your expenses.
Building a savings habit for unexpected costs and creating an investment plan.
Having appropriate insurance coverage can help during challenging times.
What are some Benefits of Financial Wellness?
Now that we discussed the components let's explore the incredible benefits that financial wellness brings into your life:
It provides you with better financial opportunities. For example, you can have low interest rate loans if you have an ideal financial situation.
By managing your finances responsibly, you can establish a financial goal and work towards attaining it with your partner or family.
It provides peace of mind and lets you focus on other essential aspects of your life.
Attaining Financial Wellness: Steps for Those Who Aren't Already There
All the parameters mentioned above determine your economic wellness. However, if you are not financially sound, here are some practical ways to improve your status:
Review Your Credit Reports
Review your credit reports regularly to maintain a good credit score. It allows you to identify errors and address discrepancies to eliminate the possibility of a poor credit score.
Build a Budget to Improve Financial Wellness
Creating a budget helps you gain control over your finances. You can allocate funds by prioritizing your essential spending and cutting expenses on less important things.
Create a Savings and Investment Plan for Financial Wellness
Saving and investing are critical components of financial wellness. Saving for emergencies can help you avoid debt during a crisis. On the other hand, investments can help you fulfill your future expenses.
When should I Get Started on Financial Wellness?
All the above resolutions can help you determine your financial wellness. There's a possibility that you may not be financially well today due to unavoidable expenses. However, there's no need to worry as there is time to move towards your financial well- being. You can start anytime by taking proactive steps that significantly impact your economic well-being.
How to Cover Present Financial Needs without Using Your Savings
Sometimes, unexpected circumstances require us to use our savings to fulfill our financial needs, further hampering our financial wellness. In that case, we can opt for loans to help us navigate the crisis by providing fast cash advances. Here are four common types of loans that can help you:
Installment Loans
Installment loans offer the convenience of receiving a one-time lump sum of money that can be repaid gradually through fixed monthly payments, allowing borrowers to effectively manage emergency or essential expenses that require a more considerable amount of funding.
Title Loans
Title loans allow you to borrow using the vehicle's title as collateral to obtain cash. With this type of secured loan, the lender offers an amount equivalent to 25 to 50% of your car's value, allowing you to retain possession of your vehicle while repaying the loan.
Lines of Credit
A line of credit is a versatile form of loan that provides the freedom to utilize funds as required, up to a predetermined credit limit. Whether you repay the loan in a lump sum or gradually, you pay interest on the specific amount you borrow, ensuring cost-effectiveness and financial flexibility.
Payday Loans
You can cover urgent costs without exhausting your savings by opting for payday loans. You can get fast cash advances even with a poor credit score to fulfill your present financial need.
Out of all the alternatives that can help you in times of urgent need, payday loans can be an alternative. The application and loan transaction process of a payday loan is simple and quick, extending direct support to you in times of need. You can check with the service providers online and get your loan approved within a day.
Get Instant Support with CashinaMoment!
CashinaMoment is a platform that supports you in meeting your immediate financial needs and ensuring your overall economic well-being. By prioritizing financial wellness and adopting practices that promote economic well-being, you can pave the way for a secure future. Contact us today to access fast cash without any delay.
Also Read: Navigating Payday Loans: Tricks and Tips for Borrowing Responsibly

category: Online Loan Services
Be the first to post a comment