Some Wise Money Saving Tips This Halloween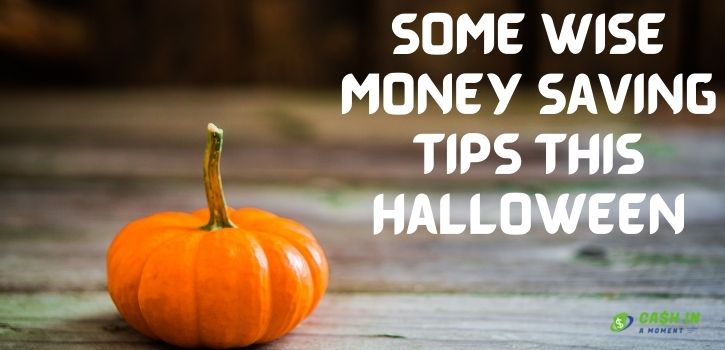 Halloween is a fun holiday that millions enjoy. Americans spend more on Halloween than all holidays except Christmas. But it can also be more expensive than we want. So, here are some ideas to make it more affordable and still a lot of fun!
Save Money on Halloween Costumes
Costumes can be pretty pricey, especially at the dedicated stores for the holiday. Many items are overpriced, and the quality is not always very good. Consider making your own costume. With a little creativity, you can make some great costumes with things you already have. There are plenty of hacks on the internet. Check YouTube for examples.
Visit a Thrift Store Or Get Good Stuff Online
You can visit a thrift store and find vintage-style clothes, inexpensive decorations, and other items to inspire your holiday fun. You should also browse Amazon as there are more choices than you can even review for everything on Halloween. There is a dedicated Halloween section, so you can get right to the good stuff.
Consider using makeup instead of a mask. Or ask your neighbors or family to do a costume swap. You can exchange last year's costumes, and everyone saves money.
There are some dedicated online shopping websites like Costumes4Less where you can find some discounted items for less money. Even eBay may have some good finds if you search for Halloween costumes or decorations, whatever you need.
Making Your Own Decorations Can Save You Money
Speaking of decorations, making your own decorations can save you a ton of money. You can find all kinds of things at a Dollar Store, and you can print your own designs, check out vintage stores or secondhand stores, etc. One holiday tip that applies to Halloween and Christmas buy after the holiday for next year! Half off sales are common on holiday goods, so you can save a lot if you can afford to buy it and store it.
Save some money on your Halloween candy. Most people buy too much (and end up eating it, LOL), so the first thing is to do your best estimate of what you really need. If you are new to an area, ask your neighbors how many kids usually visit and how much they buy. You can also buy in bulk which will save you money. You can bake some of your own treats (but many parents will be hesitant to have their kids get them if they do not know you well). Remember the dollar store? They often sell candy for $1, so you can definitely save there. Buy a variety and save.
Save money on Halloween entertainment. You can have a scary movie night based on a Halloween theme, find free haunted houses in your town, play free games, tell ghost stories, etc. Other Halloween money-saving tips include shopping by using cashback sites like Rakuten. Check out rebate sites before you shop as well as coupon sites, as there may be some easy savings to be found.
Short a little cash for Halloween? You can get a small loan with CashinaMoment if you need extra cash.
category: Cash Advance Loans