Are There Advantages to a Title Loan in Houston, TX?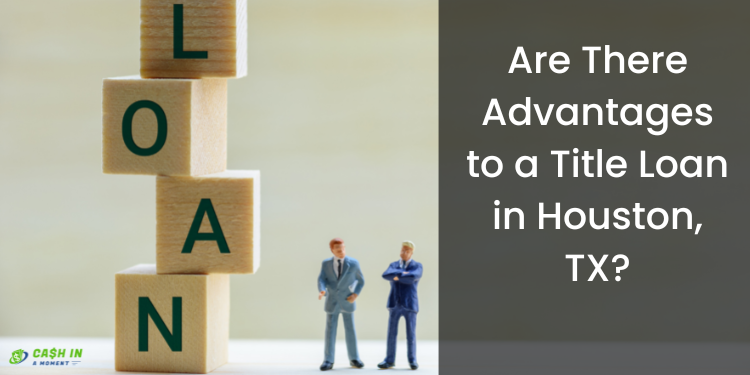 If you've recently had financial difficulties, you may be thinking about taking out a loan to cover your urgent obligations. Traditional bank loans are not recommended due to several factors, including the extensive documentation required and the lengthy review and approval processes, but payday loans and car title loans have grown in popularity as quick solutions to financial difficulties.
If you're having trouble selecting which loan option is ideal for you, this blog will help you make the proper choice by reviewing the benefits and issues of title loans. Continue reading to learn more.
How Do Payday Loans Work?
Payday loans are short-term, unsecured loans levied that are fee-based with loan amounts up to $1000 (depending on state law) that are payable on your following payday. Payday loans could be accessible online or through local lenders, depending on state regulations. Typically, the due date for a payday loan is two to four weeks after the loan was issued, and repayment is typically done in one single payment.
Payday loans don't have a long list of requirements like loans from banks or other traditional lending organizations do, so anyone can apply. You must be at least 18 years old and have an active checking account, valid identification documents, and proof of income to be eligible for a payday loan. It's vital to remember that you can still get online payday loans even if you have poor credit.
Who Is Eligible to Apply for Loans?
Individuals with a stable source of income can apply for payday loans in Houston, TX. Individuals who get their income through pensions or Social Security may also be eligible.
Advantages of Title Loans in Houston, TX
There are a couple of advantages for title loans in Houston, TX, including the following:
Get Cash When You Need It Most
Car title loans have your back whether you need money for unexpected medical expenses, overdue utility bills, or college tuition costs. When you apply for a title car loan, your application is typically processed the same day, and your funds may be transferred the same day or the following business day.
Quick Transfer of Funds
Car title loan lenders, as opposed to big banks or lending institutions, don't require extensive waiting periods or documentation in order to review and approve your application. Your loan might be approved in as little as a few hours if you have your car title and a valid government-issued ID, such as a driver's license.
Being Eligible Despite Poor Credit
Having good credit scores is often not necessary to be qualified for car title loans. Even if you have poor credit, you can acquire a loan just as quickly as long as you have a reliable source of income. However, it's crucial to understand that lenders might monitor your credit.
How to Be Eligible for a Title Loan?
To be eligible for title loans, your car must be lien-free, which means it must be completely paid off and be free of any pending legal actions or judgments. Additionally, all you require is valid documentation, such as your driver's license and the title of your car.
Once you are ready, you can apply for a car title loan usually in person. The lender will quickly appraise your car. The agent might also check your credit, but it's crucial to remember that this won't prevent you from getting the loan if you have poor credit. Your lenders may be able to approve your loan application after an inspection in as little as 30 minutes.
Furthermore, you might be able to receive your money the same day or the next business day. It's also crucial to remember that you could still keep your car for the duration of the loan. As a result, you can continue to utilize your vehicle to get to all of your appointments just as before.
The One BIG drawback to Car Loans
There is one BIG drawback or concern when getting a car title loan. If you miss a payment and have no way to make a payment(s), the car is your loan security. This means your car will be repossessed for failure to pay. Never get a car title loan if there is any chance you cannot make the payment(s).
Get Emergency Cash Now! Apply for Online Payday Loan Today!
While an easy alternative to regular personal loans, car title loans might not be the best way to solve your financial issues. Payday loans, unlike personal loans, do not require a solid credit score, making them the best alternative. And as noted above, title loans are secured, as opposed to payday loans that are unsecured and just as quickly disbursed, making payday loans a better choice than title loans.
If you have an urgent need for cash, consider the extensive lender referral network of CashinaMoment that can offer you fast payday loans right from your smartphone. With our simple, short form, you can get an answer for approval in a matter of seconds. We are available around the clock, all 365 days a year to serve your financial needs. Get started now!
category: Online Payday Loans