6 Ways to Get Money While You Are Unemployed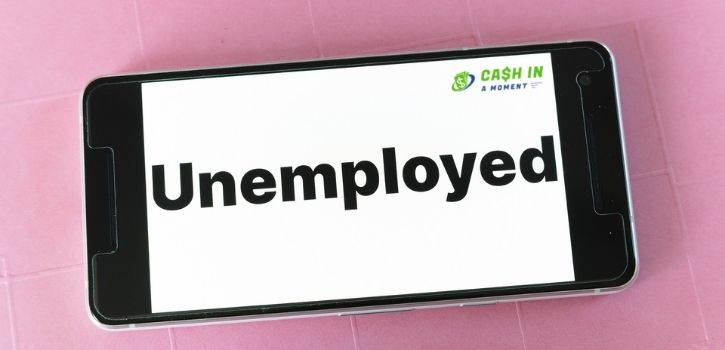 Even when you are unemployed, you still need money to pay bills, buy groceries, and meet your everyday expenses. Sometimes it is easy to panic and not see all the options available in a stressful situation. Here are a few things to do to avoid financial stress while you are unemployed.
File for Unemployment
As soon as you lose your current job, immediately file for unemployment. In most states, there is at least a one-week delay from the time you file your unemployment claim until you get the first check. The longer you wait, the longer you delay that first check. Due to the pandemic, most states now allow you to file an online claim from any device. So, get this done first!
How to Get Money While Unemployed
The following are the six ways to make money even when you are unemployed.
Enroll in Government Assistance Programs
There are many government and state assistance programs as well as a few community aid programs. You may be eligible for a number of programs, including the SNAP program (some people still call it food stamps) or similar programs. These can take care of your immediate needs, so you can use these to pay for rent, utilities, etc.
Seek Help from Charitable Organizations
Every city has charitable organizations, including churches, that have programs to assist you when you are in a tough situation. Check your own church first but, if not, other churches may assist you even if you are not a member of that church. There are also food banks and other local programs to help. Do not hesitate to contact your local city officials or Google for the kind of support you need.
Sell Items You No Longer Want or Need
You may have already done this if you are cash short. But, if not, go through what you own. Everything is sellable but start with the highest value items that you can put on a Craigslist or local directory, take a photo, and provide an attractive description without exaggerating.
Get a Part-time or "Gig" Job
There are many part-time, work when you want, jobs available now that would not conflict with your ongoing job search for what you really want to do or are trained to do. Grocery deliveries are just one example. Driving seniors to medical appointments are another. There are many options out there, and multiple positions are always available.
Borrow Money from Family and Friends to Cover Immediate Expenses
It is best to borrow money from friends or family if you can. They may not charge you any interest and will be more lenient with the repayment period.
Consider Requesting a Payday Loan from CashinaMoment
For small, emergency online loans, you may want to consider getting a small cash advance loan from CashinaMoment. Keep in mind you will have to prove you have some current income, even if it is from unemployment benefits, disability benefits, etc. This should be your last resort if you need $500 or less ( depending on the limits applied by your state).
Why Should I Get a Payday Loan from CashinaMoment?
The 100 direct lenders at CashinaMoment are licensed in the states they operate in and are there for most people. About 80% of those requesting a loan are approved. By having a large number of lenders, your odds of getting approved are greatly enhanced. We are open 24/7 and 365 days a year with a short, safe way to request a loan in minutes and get an answer in seconds. Loan fees are regulated by each state but make sure to understand what you will owe before agreeing to any loan.
CashinaMoment provides legitimate payday loans 24/7 and 365 days a year. When you need urgent cash, consider requesting an online loan.
category: Online Loans