Washington Payday Loan Regulations Explained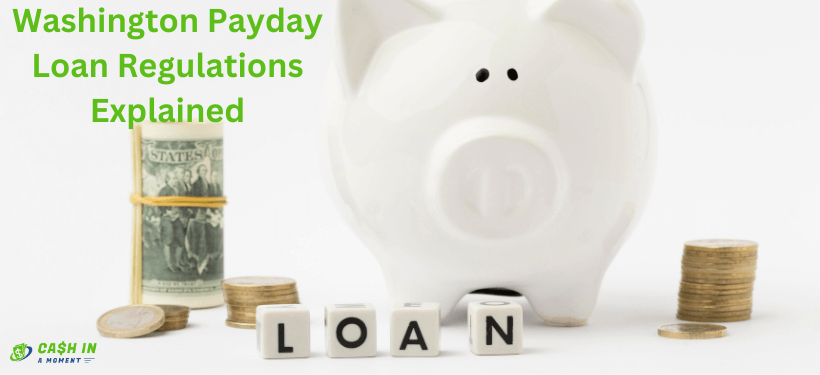 With the advent of technology, our lifestyle has changed. High-speed internet and user-friendly websites attract people like magnets. Our spending habits can create a void in our budgets, and financial emergencies do arise. Financial crises can catch us off guard, leaving us needing a quick cash solution.
Payday loans, a financial tool designed for these situations, are both a lifeline and a topic of concern. Understanding payday loans in Washington is crucial to making informed decisions about your financial well-being.
Let's delve into the world of payday loans, explore Washington's regulations, and equip you with the knowledge to navigate this financial landscape responsibly.
What are Payday Loans?
Payday loans are short-term, small-dollar loans intended to bridge the gap between paychecks when unexpected expenses arise. They provide immediate access to funds, making them a convenient solution for emergencies.
Payday loans are typically for small amounts, often ranging from $100 to $1,000, with a repayment term of two weeks to a month, often coinciding with your next payday.
Washington Payday Loan Laws
Navigating payday loans in Washington involves adhering to state regulations that are in place to protect consumers. Here are the key points to consider when applying for a payday loan in Washington:
State Regulations: Washington has specific regulations governing payday lending. These laws are in place to ensure fairness and protect borrowers from predatory lending practices.
Maximum Loan Amount and Terms: In Washington, payday loans are limited to a maximum of $700 or 30% of a borrower's gross monthly income, whichever is less. The loan term cannot exceed 45 days.
Interest Rate Caps: Washington imposes strict caps on interest rates. Lenders can charge a maximum of 15% on the first $500 of the loan amount and 10% on amounts exceeding $500.
Cooling-Off Periods: Washington mandates a cooling-off period to prevent borrowers from falling into a debt cycle. After taking out eight payday loans in 12 months, borrowers must wait before being eligible for another loan.
Repayment Plans and Rollovers: Washington law requires lenders to offer an installment plan option for borrowers who cannot repay the loan on time. Rollovers, however, are not permitted.
Applying for a Payday Loan in Washington
To navigate the process of applying for a payday loan in Washington, consider the following aspects:
Eligibility Requirements: Payday lenders typically require borrowers to meet specific criteria to qualify for payday loans in Washington. You'll need to be a minimum of 18 years of age, have a regular source of income, and provide proof of identity and residency.
Required Documents: When applying, you must provide a valid ID, proof of income, and your banking account information for loan disbursement and repayment.
Application Process: The application process involves completing a form online using a cell phone or laptop computer. Ensure you understand the terms and conditions before accepting a loan offer.
Protect Yourself from Financial Troubles
Navigating payday loans in Washington, or anywhere else, requires a vigilant approach to protect your financial well-being. Follow these tips and protect yourself from financial troubles and unnecessary stress:
Understanding the Loan Agreement: Read the loan agreement thoroughly, including the terms, interest rates, fees, and repayment schedule.
Reporting Predatory Lenders: If you encounter predatory lending practices or believe a lender is not complying with Washington's payday loan laws, report them to the Washington State Department of Financial Institutions.
Managing Your Finances Responsibly: While payday loans can provide immediate relief, it's essential to budget and manage your finances effectively. Develop a financial plan to avoid relying on payday loans.
Conclusion
In conclusion, understanding payday loans in Washington is essential for making informed financial decisions. State regulations are in place to protect borrowers, and it's crucial to be aware of your rights and responsibilities when seeking a payday loan. Remember that payday loans are designed for short-term emergencies, and responsible financial management is vital to your long-term economic well-being.
Make Informed Financial Choices with CashinaMoment
Are you looking for informed financial choices about online payday loans? For reliable payday loan solutions in Washington, consider CashinaMoment, your trusted partner in times of financial need. We encourage you to make informed decisions, seek help when needed, and take control of your financial future. We are not a lender but a referral source of direct lenders.
Get Started with us for payday loan solutions in Washington.

category: Online Payday Loans
Be the first to post a comment