6 Things You Need to Know about Instant Payday Loans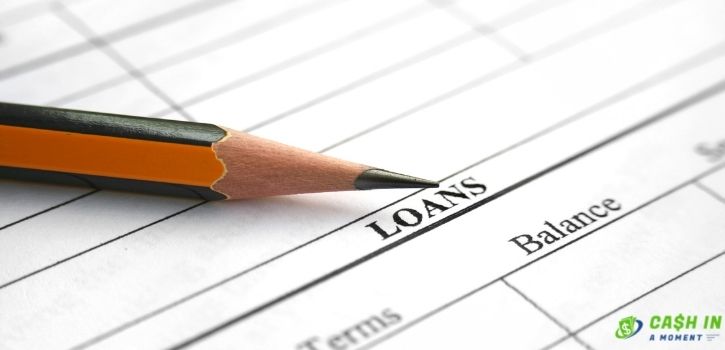 Instant payday loans are cash advances or payday loans that are offered on a short-term basis to meet unforeseen medical expenses or other emergencies.
Here are the six things that you need to know about instant payday loans.
Are They Really Instant?
This is indeed a trick question. The word 'instant' implies you get a loan the instant you apply or are approved. Both the notions about instant payday loans are wrong. Many online lenders use the word instant without properly explaining what they mean.
The proper use of the word is that you get an 'instant' answer (within seconds) after submitting your loan request. This is usually within 60 seconds or less. Even if approved, it does not mean you get your cash 'instantly.' After approval, it usually takes one business day for the money to be deposited in your bank account.
What Is the Quickest Way to Get a Short Term/Payday Loan?
Now that we have debunked the 'instant' loan myth, we can discuss the quickest way you can get a payday loan. Payday loans online are the fastest method to get money for emergency needs. Our direct lenders do not run hard credit checks. Some do perform soft checks, but these are not reported and do not affect your credit scores.
Online payday loans are faster than any other form of loans. Traditional lenders take weeks to process a request and longer to fund. Even if you apply for a new credit card, you can expect the process to take 1-2 weeks and then wait for the mail for another 1-2 weeks before you have the card and can use it.
Can I Get a Payday Loan with Bad Credit?
If you have poor or bad credit, do not be discouraged. More than 50% of all approved payday loans are for people with poor or bad credit. Why? Because lenders know that online payday loans are likely the only way this underserved part of the community can get money when they need it the most.
Direct payday lenders utilize a different system to determine whether to provide a loan. They do not rely on your credit history, as online payday loans are primarily based on your current income. If you have a steady source of income that is expected to continue in the next month, you will be eligible for an online loan.
Make sure you provide accurate and up-to-date information when completing your loan request form, as any incorrect data could disqualify you.
You will be required to have a bank account as almost all online lenders will use direct deposit to transfer your loan to you. If you do not have a checking account, you may not be approved for a loan.
What Is the Fastest Way to Get My Request Approved?
There is no magic formula for gaining approval. As noted previously, your recent income history is a significant factor and helps immensely. However, there are many other factors, and no one can predict the results for each person. The good news is that more than 80% of requests are approved at CashinaMoment.
Can I Get the Funds on the Same Day?
Not all online payday lenders can provide same-day funding. Even those that require you to apply very early in the day (typically before 10 a.m. EST) can not guarantee same-day funding. Remember, if approved, your lender must still go over all the terms and conditions with you and gain your approval. Then they must process the loan correctly and according to state and federal laws. This cannot be done in just a couple of minutes; it takes time. Though the process involved is much faster than traditional lending, there are limits to the speed with which it can be completed.
If you need cash today, request your loan very early in the day, and if approved, ask your lender if they can make same-day deposits.
Does the Internet Make the Process Faster?
Online processes are way faster than offline ones. However, lenders cannot control how fast your bank will process the transfer of cash to your account. Most banks will process the transfer in one business day, excluding weekends and holidays. Some banks will not transfer funds any sooner than the next business day, even if the lender wants them to.
You can get your cash in as little as one business day. If you need money now, a payday loan online maybe your best option. However, make sure to explore all other options, including loans from a family member or a friend, before resorting to payday loans.
CashinaMoment provides legitimate payday loan services 24/7 and 365 days a year. When you need urgent cash, consider requesting an online loan. It only takes a few minutes to request a loan and get an answer in seconds after submitting your information.
category: Online Loans