Payday Loans for Anyone Who Filed Bankruptcy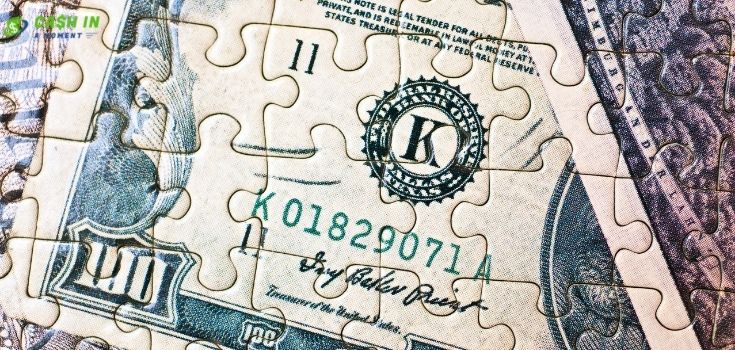 If you file bankruptcy, traditional lenders will not consider lending to you for years to come. The impact on your credit scores is long-term; it takes ten years before it is off your credit reports. But there are still options for people to consider.
Lenders for Bankrupt People
If you find yourself in this situation, some alternative lenders will work with you in a time of need. Referral networks like CashinaMoment have many direct lenders who will lend to poor or bad credit and file for bankruptcy.
Our network of proven lenders cares about your current income and not your old credit history. They have statistical data showing that income is a better indicator of the ability to repay a small loan than credit scores.
Eligibility Requirements
The number one criterion, as noted above, is your current monthly income. Most lenders have minimum monthly income requirements starting around $1,000 a month—the higher your monthly payment, the better the chances of loan approval.
Keep in mind that to apply for an online payday loan, you must be at least 18 years of age, a citizen or legal US resident, have an active bank account, and a phone and email for contacting you.
Can You File Bankruptcy on Payday Loans?
All lending, including payday loans, are regulated by Federal and state laws. Payday lending is heavily regulated. You can never be charged for a criminal offense due to failure to pay a payday loan. Depending on state law, you may roll over or extend your loan if you fail to pay back your loan. But you can file bankruptcy on payday loans just like other loans.
Avoiding Bankruptcy
Only borrow what you need and nothing more—pay back your cash advance or payday loan on time, which is usually your next payday.
It may seem obvious but putting together a budget and sticking to it is the best way to avoid bankruptcy. There are many free online resources as well as local community ones as well.
If you suddenly need extra cash, a payday loan is not your best or only option. Selling unused items, getting a second part-time gig, a family or friend loan, etc., are options to consider first.
Tips to Build Your Credit Post-Bankruptcy
Consider a few options to rebuild your credit:
Get a Credit Card
If you cannot get a traditional card, you can get a prepaid card. It will report your on-time payments to the credit bureaus and lead to your ability to get a small regular balance card. Make sure you make your payments on time, or you will ruin the effort to reestablish your credit.
If you file Chapter 7, you can apply for a credit card after 3+ months. If you filed Chapter 13, you would need to wait three or more years.
Try to find a Co-Signer
If you want to get a loan, you may have to ask someone you know well, who has a good credit score, to co-sign on your loan. Most people are reluctant to do this because they have to pay off the loan if they do not. But someone who knows you well and trusts you are committed to rebuilding your credit may help you.
Become an Authorized Card User
This is similar to a co-signing agreement. You can be added to another user's card as a signer and start to rebuild your credit. It has the same concerns as the Card Holder, as noted above. Anything you charge on the card becomes the Card Holder's responsibility if you do not pay your part.
Payday Loans for Bankruptcy Filers
Most people who apply for an online payday loan or cash advance loan will qualify for one. Most states limit these loans to no more than $500, and direct payday loan lenders work with people with credit issues. More than half of all approved payday loans are for people with credit problems of some sort. So do not be discouraged; you are likely to qualify. Only request a payday loan if you need it and repay it when it is due!
Get Started Now with CashinaMoment
CashinaMoment provides online payday loans 24/7 and 365 days a year through its referral to more than 100 direct payday and cash advance lenders. When you need urgent cash, consider requesting your online payday loan with CashinaMoment.
category: Bad Credit
Be the first to post a comment