How Are Interest Rates Calculated on a Payday Loan?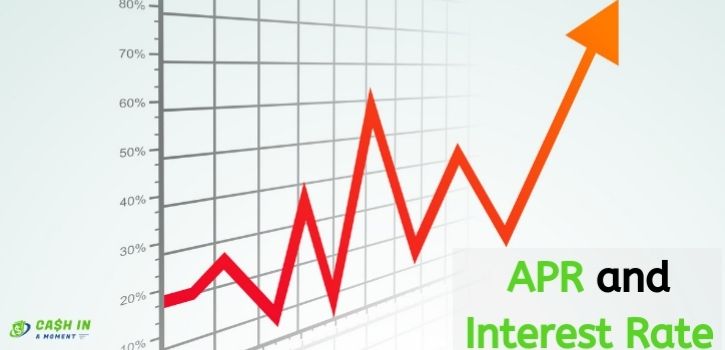 Payday loans and online loans are probably the fastest and easiest way of getting small cash loans when you are in a tight financial situation or have emergency cash needs. You can go online and apply in 5 minutes or less and get an answer almost immediately. Most people with poor credit use these loans as they do not have access to traditional lenders or other lending options.
Payday Loan Interest
You should always understand how interest rates are calculated. Interest rates are a factor to consider when looking for a loan. This is especially true of traditional style loans that a bank, savings and loan, auto dealer, etc. would offer. Payday loans should be viewed differently as noted in the next section.
How Do Payday Loan Interest Rates Work?
When anyone refers to interest rates, they are talking about the Annual Percentage Rate (commonly called APR). Generally, the interest amount payable on any debt is determined by 3 factors:
Annual Percentage Rate
Principal (the amount loaned)
Repayment period
For example, a payday loan of $500 with an APR of 200% and a one month repayment will have an interest of about $83, excluding any additional loan fees. Of course, over the period of one year, the interest will be substantial and add up to a big number. Using annual rates for payday loans is misleading since almost every state regulates the payday loan terms. Most states limit these loans to 1 month or a 30-day maximum term.
In essence, payday loans are fee-based loans with a fee of $15-30 per $100 borrowed, which is to be paid back in 30 days. These loans are not annual loans and should never be extended if possible. If the fee is $15 per $100, then a $500 loan will cost $575 (loan plus interest) to repay when it is due.
What Is the Typical Interest Rate (APR) on Payday Loans?
The Annual Percentage Rate for payday loans varies depending on the applicable legislation and the state where you reside. Most states have enacted legislation that keeps the maximum APR for payday loans similar to the maximum rate for credit cards in that state, often around 40% or less. However, if you visit your state website, you will find many that only refer to limits on the fees per $100 borrowed since there are no annual payday loans.
Are Payday Loans Available Anywhere in America?
There are some states that have banned payday loans altogether, but most states allow them and have put in laws to restrict the fees and/or APR of the loans as well as the length of the loan term. You can check your state website for specific information.
CashinaMoment provides service 24/7 and 365 days a year. When you need urgent cash, consider requesting a loan. It only takes a few minutes to request a loan and get an answer in seconds after submitting your information.

category: Online Loans