Find Your Christmas Payday Loan for Emergency Expenses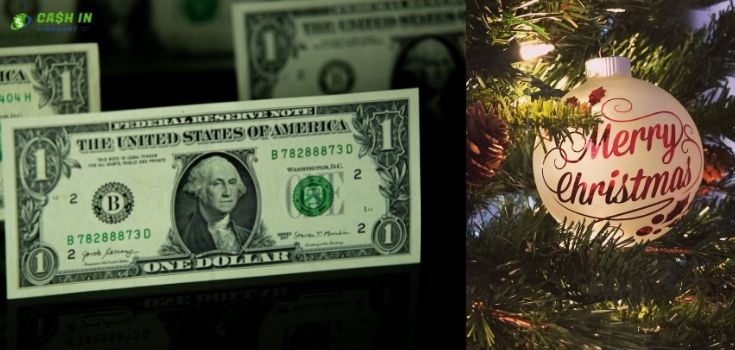 With the holidays getting closer, you need to prepare for upcoming events. You may have to buy gifts for your friends and family, make a menu for a Christmas dinner, or probably plan a vacation. All these can lead to undesirable expenses, and you may consider getting a Christmas loan.
What is a Christmas Loan?
A Christmas loan is a loan that you borrow during the holiday season to meet any urgent holiday needs. Christmas loans are really just personal loans. You are free to spend the money on whatever you want, including shopping for holiday presents. However, we do urge you to only use a Christmas loan for emergency expenses or needs and not for everyday items.
How to Request a Christmas Payday Loan
The best way to apply for a Christmas payday loan is to meet the basic eligibility requirements (see below). Do not worry about past or present credit issues, as your traditional credit scores are not a part of the approval process.
When you want a Christmas loan, you can request one online by completing a fast, secure, and easy loan request form. Your request is processed fast, and you get an answer in 90 seconds or less. If approved, you get your loan in one business day.
Benefits of Getting a Christmas Loan
Getting a Christmas loan has a number of benefits.
It handles your necessary expenses to make the best of the holiday season.
It is easy to apply for a Christmas loan, and about 80% are approved. Everyone deserves to enjoy the season. Even if you have a poor or bad credit score, you may qualify.
The process for online loans is very fast and convenient, unlike traditional loan processes.
You can request your loan from anywhere by using your smartphone or any other device with internet access.
There is no need for a guarantor, and no collateral or upfront payment is needed. These online loans are unsecured loans.
Disadvantages of Getting a Christmas Loan
Online payday loans are fee-based loans. It means that the lender charges a set fee (varies by state), and you pay back your loan plus the fees on the due date. The fees can be higher than other types of loans or advances (like a credit card advance), so they should not be your first choice.
Another disadvantage is that if you do not repay the loan, the lender will likely send your account to a collection agency that will constantly demand payment and has the right to go to court to recover the money. However, no criminal action can be taken against you for loan defaults on these loans in any state.
How much can you borrow with a Christmas Loan?
Loans of this type are regulated at the state level. Thus, the maximum amount of the loan varies greatly. Generally, you can expect that $500 will be the maximum allowed in most states. There are states that allow up to $1,000 per loan. However, the funding process is much faster with these loans! Also, there are other types of loans, including installment loans, that are similar to a payday loan but have lower rates and longer payback periods, but they are more difficult to qualify for.
How to Qualify for Holiday Loans?
There are some basic criteria that are standard, including:
You must be at least 18 years of age
You must be a legal resident or citizen
You must have a cell phone number (or landline) and email address
You must have an open bank account
You must have income (from all sources) of at least $1,000 a month (more is better)
Some Financial Tips for the Holiday Season
It is possible to get great gifts for Christmas without having to spend a lot of money. Shop for deals and shop online if possible, as there are usually some great deals available.
Establish a budget and stick to it. You should budget for gifts and also for any meals you are hosting. Shop thrift or dollar stores as you can often find some hidden gems there. When shopping online, check extra costs like shipping fees. Also, check for coupon codes before you purchase.
If you are crafty, you can make gifts instead of buying them. These gifts are often appreciated more by the recipient as they know the time and effort it takes to create them.
Enjoy the holiday season and shop smart!
category: Financial Tips